The Third Generation
ZERO-TEX®
Video Slide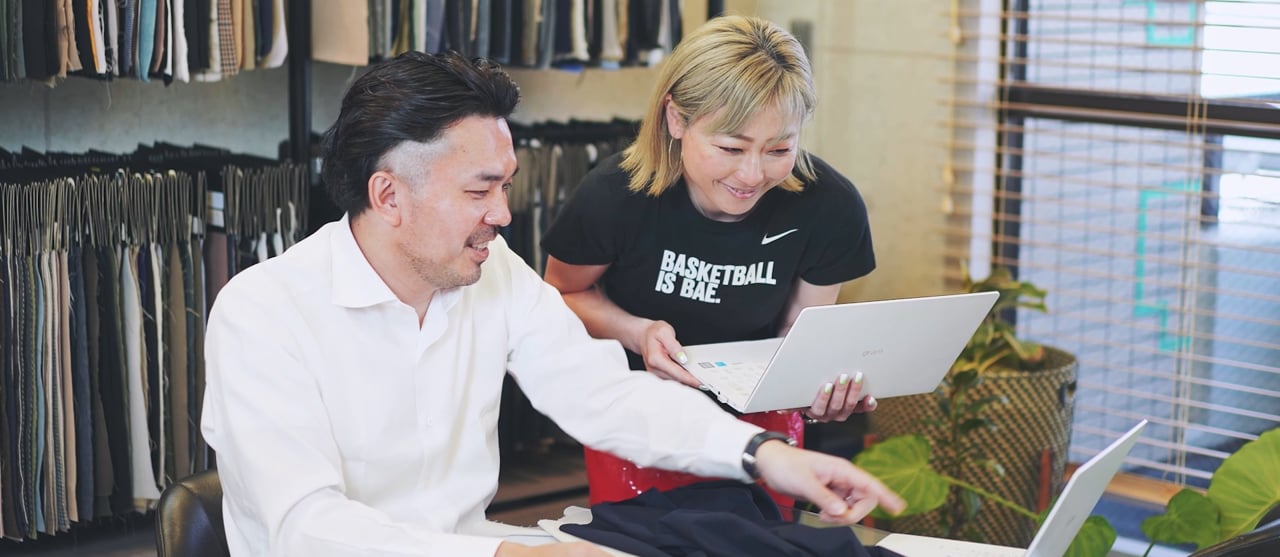 Slide02
ZERO-TEX® will end
deceptive sustainability
Slide03
Discover Third Generation ZERO-TEX®
52% CO2 Reduction
70% Less Water Usage in Dyeing

Custom Production Available - Contact Us for Details!
Slide04
Latest Project: ZERO-TEX® AIR
Enhanced with Unmatched Performance
Up to 20% Lighter and 3 Times More Breathable for Ultimate Heat Relief
Maximum 20% weight reduction and 3 times more air permeability*, making it ideal for extreme heat.
*Compared to our conventional materials.
Slide05
Our Latest Collaboration: Lee
Collaborate
with ZERO-TEX®
Explore the possibilities of collaboration with ZERO-TEX® for environmentally friendly product innovation.Together, we can achieve sustainability and transform your products.
Slide06
Rakuten fashion week Tokyo 2023 AW
Rakuten Fashion Week Tokyo 2023 AW
We Joined the Largest Fashion Event in Japan.
"Our SDGs project can be realized through the fashion industry". From the Heart of the Fashion Industry, We Promoted SDGs Achievable Through Fashion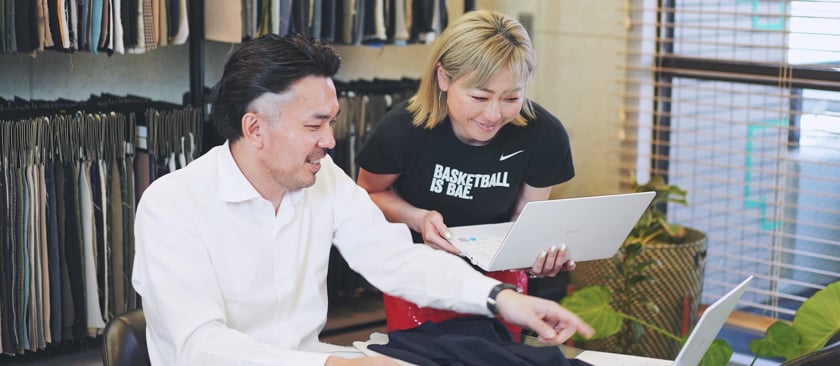 ZERO-TEX®
Save Yourself And The Environment
Continuous water repellency
Turning resistance to dirt into a pleasurable experience
Assurance of non-transparency
Suitable for hospital use, AAMI Level 2 certified
Protection from UV rays, UPF50+
Light and comfortable to wear, felt upon wearing
Light and comfortable to wear, felt upon wearing
Multi-functional Materials that are Friendly
to both People and the Earth
Multi-functional Materials that are Friendly
to both People and the Earth
Little by little,
a little becomes a lot.
It can't be done alone, we must work together.
The first generation
We contributed to the reduction of waste by developing
a reusable infection prevention garment instead of a disposable one.
The second generation
We launched the concept of "BIOTECHWORKS® Zero Waste Clothing",
which is a new technology to convert used clothing into
hydrogen energy.
The third generation
We have succeeded in reducing CO2 emissions by 52%*
in the manufacturing process, realizing even more
environmentally friendly production.
*Compared with our emissions in 2019.
0%
Zero impact on the earth!
0%
And with conversion to hydrogen,
zero waste!
The ZERO-TEX
First Generation
In 2020, due to the Covid-19 pandemic, our core business, apparel, suffered an unprecedented recession.
Apparel brands around the world were closing or closing stores, struggling with inventory, and the aftermath reached us. Our business outlook was pessimistic and we contemplated what to do…
We hate to be pessimistic, and we want to help people. So we started developing a washable material for infection-prevention clothing. This was the first generation of the material on which the current ZERO-TEX® is based.
In December 2020, we succeeded in developing ZERO-TEX®.
First-year sales for our two ZERO-TEX products have been 5 million USD (approximately 550 million Japanese Yen).
2020 / 2021
Yamagin INC.
Percentage of sales compared to the previous year
The ZERO-TEX
Second Generation
However, we realized that three ZEROs were not enough. We needed a fourth, ZERO waste.
We started the development of the new generation of ZERO-TEX® with this in mind: what is truly environmentally friendly recycling that does not generate waste?
The third generation of of ZERO-TEX®
Cutting Carbon Dioxide Emissions By 52% and Reducing Water Use By 70%
Developed Earth-Friendly Fabrics
Carbon Dioxide emissions have been reduced by 52%. Furthermore, We have achieved a 70% reduction in water consumption during the dyeing process.
Truly environmentally friendly recycling, ZERO-TEX® is the first recycled polyester woven fabric*, so the applications are endless.
*Other mixed fiber products are also available.
The Garbage Goes Back to ZERO
Our project Biotech Works will produce hydrogen from discarded apparel products in Silicon Valley, USA. Finally, in December 2021, we started our green hydrogen project in California and Japan.
What makes our products unique. A comparison with polyester cotton made by other companies